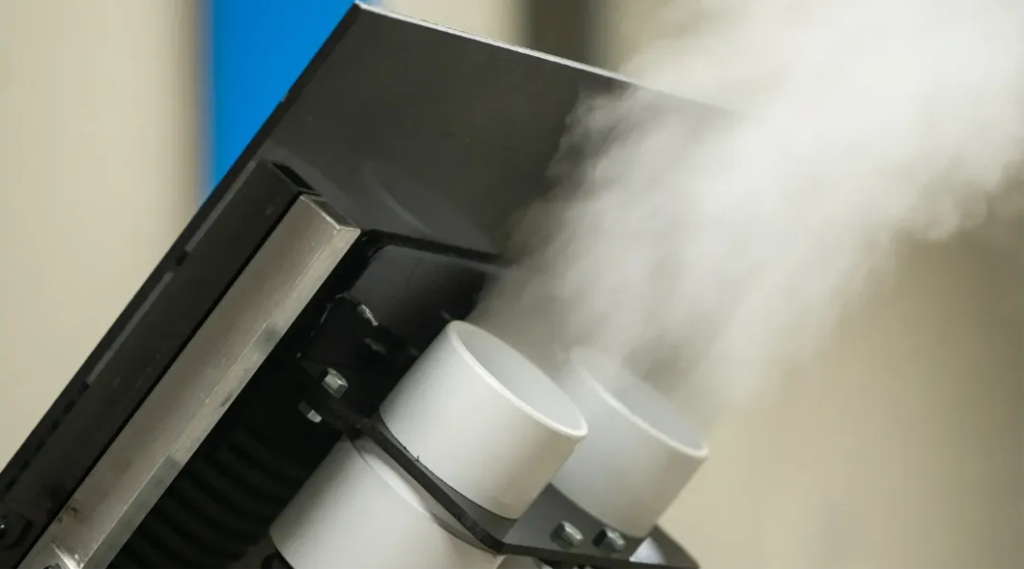 How we got there
Arcus Manufacturing, LLC manufactures Safe and Simple Disinfecting Equipment. Arcus' cutting edge technology leads the industry in design and function for ultra-dry mist application. Combining this patent-pending technology with hypochlorous, Arcus has developed the safest and most effective disinfecting system in its class available.  
Founded by a group of seasoned entrepreneurs and engineers, the Arcus team began in 2020  with an idea that disinfecting should be simple, straightforward, and safe. The vision was to develop ultra-dry mist applicators delivering airborne disinfectant to eradicate harmful airborne pathogens before they cause infections. 
To achieve this vision, a liquid had to be applied in smaller than 3 microns size – something never done in volume before.   From sketches on scrap paper to CAD drawings and finally patent applications the dream moved forward. Late 2021, the NebulaOne™ was prototyped and a marketing network was formed. The 2022 launch of the NebulaOne™ brought the dream to reality as distributors in Texas, Oklahoma, Utah, and the North West joined to distribute Arcus products.   
Arcus has held fast to their belief they should manufacture in the USA, using local suppliers and vendors, along with primarily USA built parts, not compromising cost for quality. By teaming with industry leaders in the Hypochlorous market, the first product – NebulaOne™ has proven all the hard work was the perfect solution for virus, bacteria, and mold eradication.   
Now with the second in the Nebula series in R&D, Arcus continues to expand their vision to make the Safest and Simplest Disinfecting Equipment to fit varying markets.